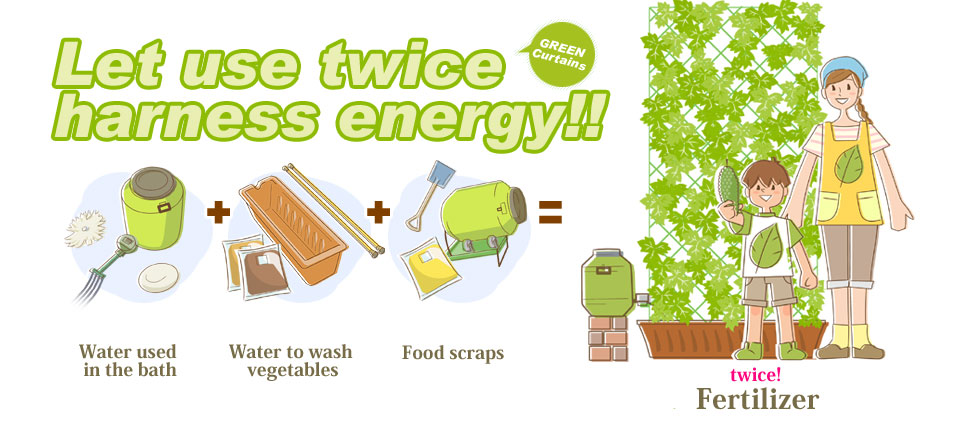 Greening project
We are proposing the greening kit, people can enjoy cultivating to harvesting. We have conducted exporting the popular trees of abroad. We are working on measures against global warming with our all might.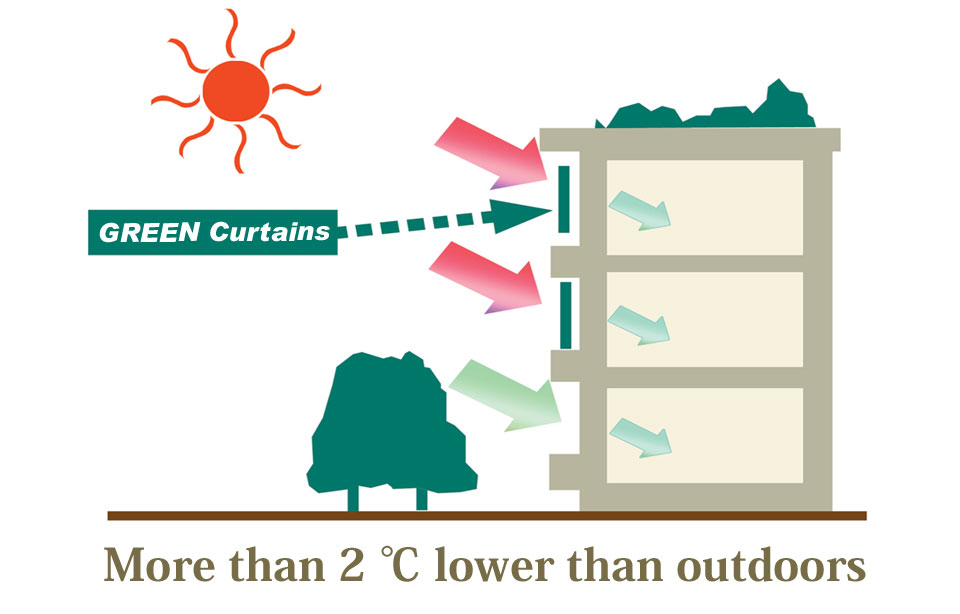 These "green curtains" shade the walls and windows of buildings and lower room temperatures.
Evaporation plant has even more water. It is cooled by the action of its transpiration.
Lush foliage will obstruct approximately 80% of direct sunlight.
Luxuriant foliage will obstruct the heat around, you will see the radiant heat from the ground and cut the building.
By growing plants, you can experience the joy of harvest and peace of mind.
We are providing a system for reducing food waste into fertilizer. You can use this fertilizer, cultivationis possible in limited locations. We will continue to be a company that cares about the environment in the future.

Contact