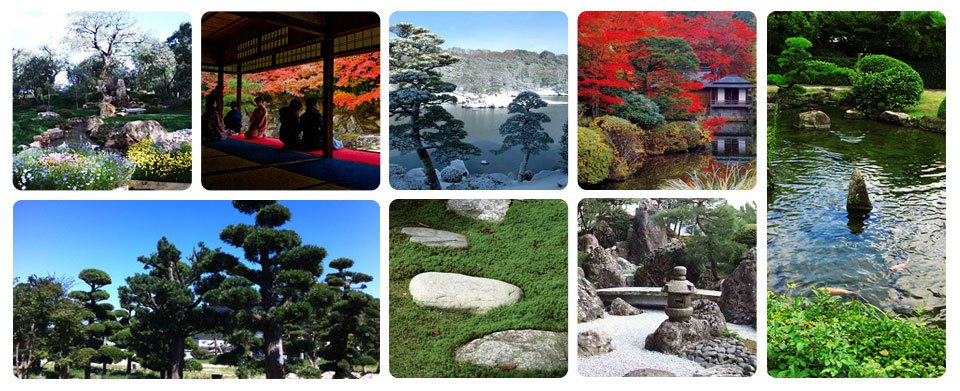 Greening project
We export to overseas trees. It's currently dealing with mainly Podocarpus. Podocarpus is referred to as "the tree of success" in China, has been very favored. Finally, in Europe, such as traditional Japanese bonsai culture is popular. Import regulations are different for each country, action is required in each case. To meet the various conditions, but also a struggle, we hope that we can export the trees will help to further spread of Japanese culture. We are shaping the Podocarpus of about 200 in Kitakyushu. Other, and owns about 200 in Oita Prefecture. Future, we plan to move into the tree for Europe.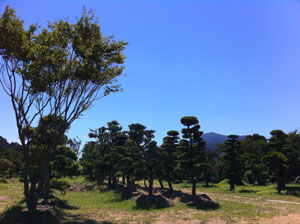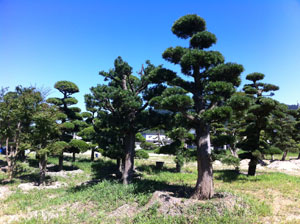 Fig. Trees are grown in Kitakyushu. "Podocarpus"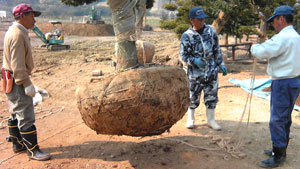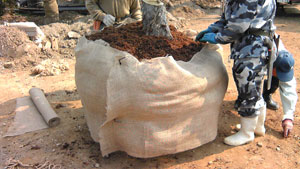 Fig. Shipping preparation
Do you have image as Japanese garden is beautiful? The Japanese garden make disimpassioned, slow-paced time to us. View the garden, your mood would be peaceful. Japanese garden are made based on the heart of Zen, and "Zen" means to see everything for what it is. It has the structure as collection of "water represents the air" and "the movement of water representing the coolness" or "plant colors the four seasons". It has a variety of facial expressions, you can see the majestic style and soft comfort. The garden is said to represent the temperament of its owner. How do you express your garden? While we are overwhelmed by the beauty of the world, I just hope "the beauty of multilateral" and "the beauty of Japan" is fused to show us the "new scenic beauty."
※Click on the image to enlarge
Contact